GAP Protection
Total Loss Protection Plan*
It's called "the gap." It's the difference between the actual value of your car and the
amount on your auto loan or lease at the time of a total loss. In the first two or three years of ownership, your
car may actually be worth less than your loan payoff.
If your car were a total loss, this "gap" could translate into thousands of dollars that you
would still owe after your insurance paid you the actual cash value of your vehicle.
*This is not an insurance product.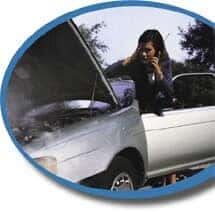 GAP Protection
In the event of a total loss, any remaining balance due on your loan or lease after the
payment from your insurance company is waived by the dealer/lender.** In other words, should a balance be left over
after your insurance pays the market or cash value, all you will have to pay is your insurance deductible.
** Does not include any late fees or past due amounts.

GAP Plus Protection*
GAP Plus (GPP) waives the same out-of-pocket expenses as GAP, and also includes your
insurance deductible up to a maximum of $1,000.
*Coverages may not be available in all states. See your dealer for details.